Bobby Sherman rose to fame as a teen idol in the '60s. However, after becoming a father, he had a career change and decided he wanted to get into emergency medicine, a choice he says has been "tremendously rewarding."





Bobby Sherman holds numerous titles. His fans know him as a singer, an actor, and an occasional songwriter. He enjoyed fame as a teen idol in the '60s and '70s after releasing a series of successful singles, including the 1969 "Little Woman," which sold millions.
However, in addition to his musical prowess, Sherman also became known as the man who sacrificed his career for his children, taking up a career as an EMT and later becoming a reserve deputy sheriff.
By 1970, besides producing several hit singles, Sherman was also filming "Here Comes The Bride" and "Patridge Family." He was so busy with work that he would film five days a week and then do evening shows on weekends. He said:
"It was so hectic for three years that I didn't know what home was."
While the concerts and shows were great, he was so disoriented from working so much that he decided he wanted a break. He built a studio in his garage and, over the years, recorded scores for films and television shows.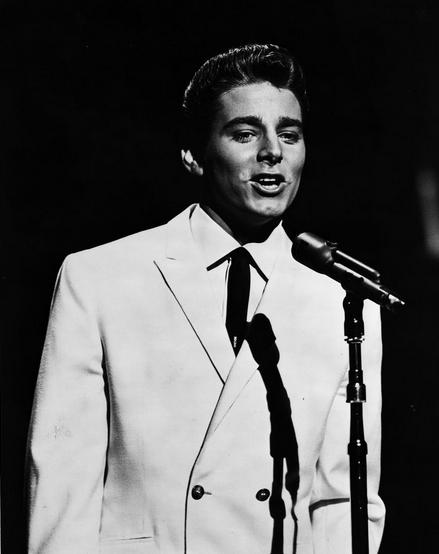 Former teen idol Bobby Sherman singing on the variety show "Shindig" aired on September 30, 1964. | Source: Getty Images
The first time Sherman met his future wife, Patti Carmel, it was by sheer accident. The singer lived in the same apartment building as Carmel's friend, Diane, and the two had him confused for the host of the musical variety series "Shindig!"
Shortly after meeting, the "Easy Come Easy Go" singer and Carmel started dating and soon lived together. After getting married, they welcomed their two sons, Christopher and Tyler, and Sherman became very involved in their upbringing.





He adored his children, which would be proven when he built them a $15,000 one-fifth-scale replica of Disneyland's Main Street in the backyard of his Encino home. In the early 1970's Sherman was living his best life. He had a successful career in music and film and had two boys he loved dearly.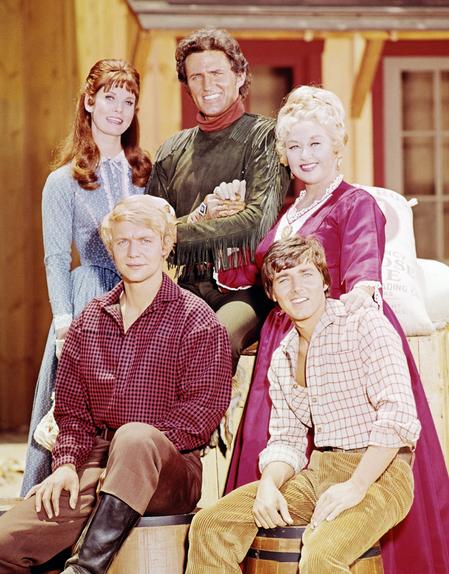 The cast of the American comedy western TV series "Here Come The Brides" circa 1969. Bridget Hanley, Robert Brown and Joan Blondell [Standing, Left-Right] David Soul and Bobby Sherman [Sitting, Left-Right] | Source: Getty Images
He had it all, and unlike most people in his position, he successfully struck a balance between his career and family. Unfortunately, in 1979, his marriage to Carmel ended. However, he still chose to live close to his sons to see them often after the divorce.
Despite his colorful life, he had a run-in with every celebrity's nightmare — a stalker. A woman named Ethel Richards had been Sherman's fan since she was a teenager, but in 1994, she started sending him letters, asking if she could come and visit.
Undeterred by his lack of response, she once visited him at his home in Encino, having traveled by Greyhound bus to Los Angeles. She arrived at 3 p.m. and rang the doorbell. Sherman, who had been watching her through a security camera, called the police, prompting an arrest.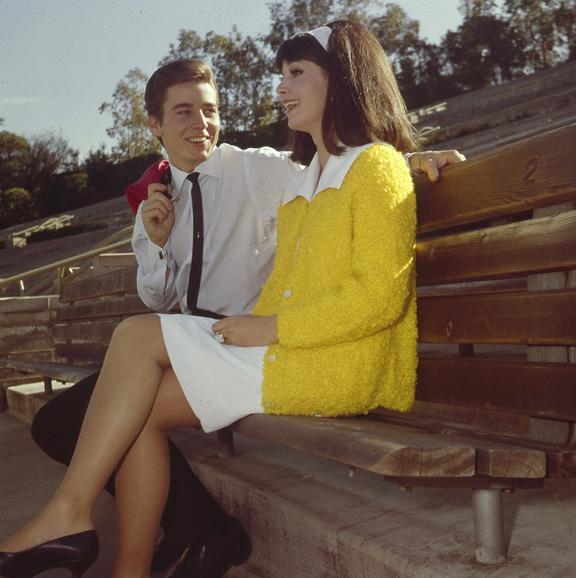 Bobby Sherman and "Shindig" costar, Donna Loren, on July 7, 1965 | Source: Getty Images
SHERMAN SACRIFICED HIS MUSIC CAREER TO SAVE LIVES
As his kids began to grow, the "Mr. Success" singer discovered that his wife was squeamish about blood, so he often took up nursing his children's bruised knees and bloody noses. After taking an introductory first aid-CPR class, he realized he had a knack for it. He recalled:
"Eventually, if I'd be driving down the street and there was an accident, and there was no medical help on hand, I'd get out and, since I usually had some stuff with me, I'd help."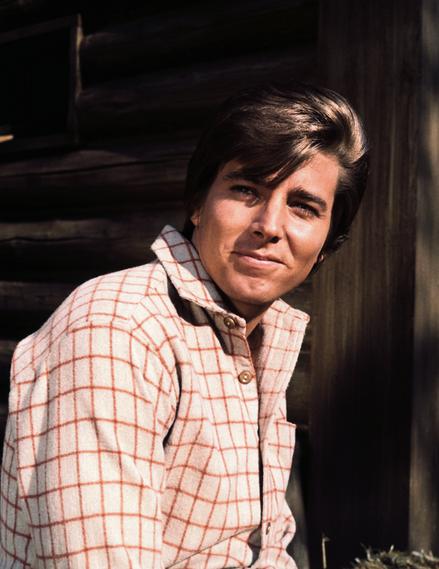 Pop star and TV actor Bobby Sherman | Source: Getty Images
With more training, the actor began working as an emergency medical technician (EMT) and later added skills in defibrillation. He also started training other EMTs and instructing thousands of police officers in first aid and CPR.
When the Los Angeles Police Department caught wind of what he was doing, they invited him to the force's training academy. In 1992, he became a sworn police officer with LAPD and the San Bernardino Sheriff's Department.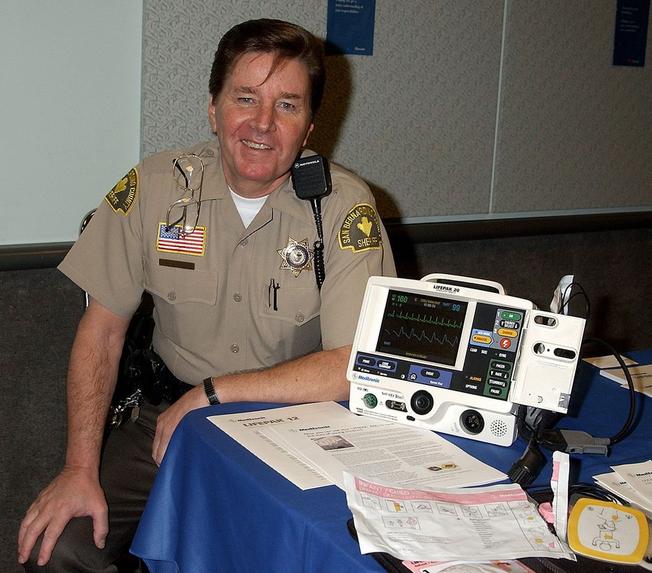 Musician-turned-EMT Bobby Sherman posing next to a defibrillator | Source: Getty Images
He became the department's chief medical training officer and was named LAPD's Reserve Officer of the Year in 1999. He would say of his newfound love for working in emergency medicine:
"It's a labor of love to be able to teach these officers how to patch people up. There's not a better feeling in the world than knowing these people are out there, helping someone out, saving someone's life."
The singer-turned-actor-turned-EMT thought his job of saving lives was gratifying, yet it was not limited to only patching people up. He also delivered five babies in the field, an experience he said was "tremendously rewarding."
A SECOND CHANCE AT LOVE AND LIVING HIS BEST LIFE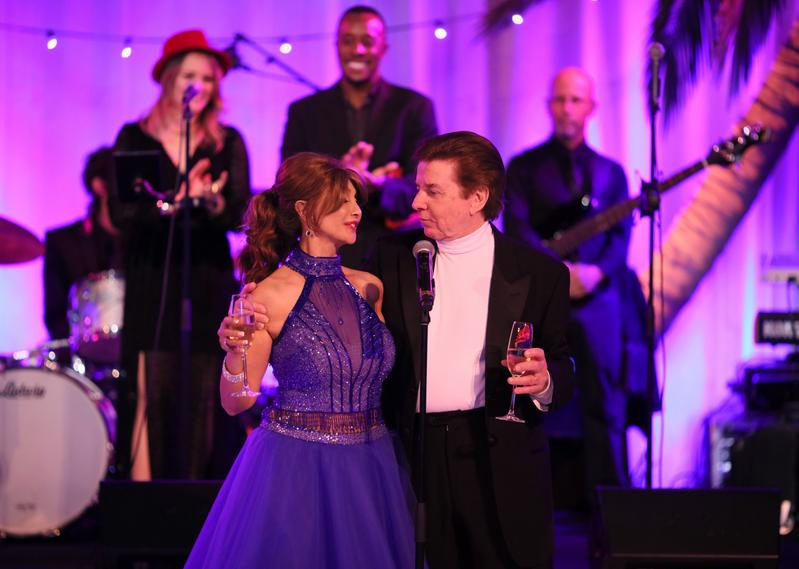 Brigitte Sherman and singer Bobby Sherman at Montage Beverly Hills on December 19, 2015 in Beverly Hills, California. | Source: Getty Images
After divorcing his first wife in 1979, Sherman did not seem to rush to find love again, seemingly focusing on his new career in emergency medicine.
However, in 1998, after 25 years of absence, fans flocked to see him in concert as part of the "The Teen Idol Tour" alongside Peter Noone and former Monkees TV costars Micky Dolenz and Davy Jones.
He had his final show as a solo performer in Lincoln, Rhode Island, on August 25, 2001. Nine years later, the love bug bit him again, and he married his second wife, Brigitte Poublon, on July 18, 2010, in Las Vegas.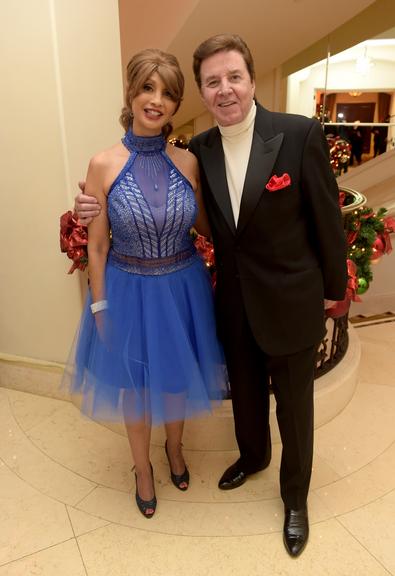 Singer Bobby Sherman and his wife, Brigitte Sherman, at Montage Beverly Hills on December 19, 2015 in Beverly Hills, California | Source: Getty Images
With Poublon, Sherman founded the Bobby Sherman Volunteer EMT Foundation, which coordinates medical services at numerous charity and community events in Southern California.
Despite choosing a different career path, Sherman remains grateful for the fans that adored him and allowed him to carry the title of "teen idol" for as long as he did, and he would share:
"I made a decision to give myself a break and do stuff I wanted to do. Being a teen idol afforded me so many different things in my life. God bless the fans. They made me a teen idol, and I wouldn't change a thing."

Bobby Sherman performing during the Brigitte and Bobby Sherman Children's Foundation's 6th Annual Christmas Gala and Fundraiser at Montage Beverly Hills on December 19, 2015 in Beverly Hills, California. | Source: Getty Images
Today, the "Happiness Is" singer, who is a breath away from clocking 80, enjoys a quiet life with his wife and often looks forward to visits from his two sons and six grandchildren.
The couple is also huge on holidays, and from their foundation's Instagram page, they often celebrate Valentine's Day and New Year.