A World War II veteran in Austin, Texas, was putting his life and belongings at risk by heating his home with his gas stove. His heater had stopped working, and he didn't want to ask for help. Luckily for him, a kind police officer noticed his situation and got all hands on deck to help him out.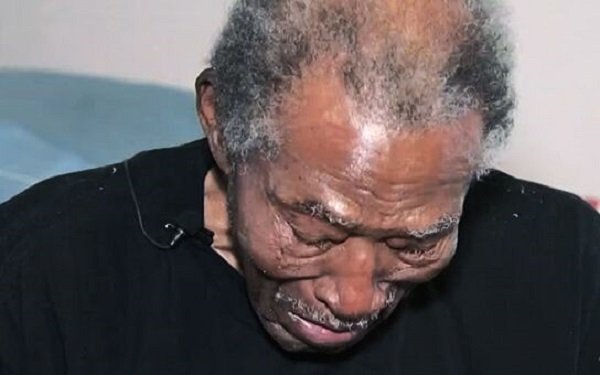 Louis C. Hicks was heating his home by using his gas-powered stove and oven. | Source: YouTube/KUVE
When Louis C. Hicks, a 92-year-old veteran, called the police to report the theft of some tools from the shed behind his home, he wasn't expecting the outpour of kindness and love that he was going to receive in the following days.






Officer Chasity Salazar stopped by Hicks' home to file the theft report, and after stepping inside the man's house, she noticed the dangerous way he was using to try and keep his home warm. "I had realized that he's using the oven. I know that's not safe. His gas is on," Officer Salazar said.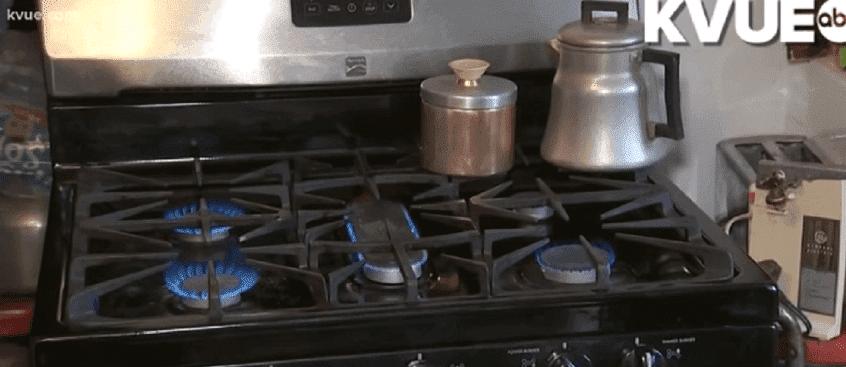 The stove spend hours on, putting the man in danger. | Source: YouTube/KUVE
Determined to help a man that put his life at risk on World War II, Salazar contacted his peers at the Austin Police Department, and with the assistance of the Austin Cops 4 Charities, Austin Police Association, and St. David's Foundation, she was able to deliver a brand new electric heater to Hicks.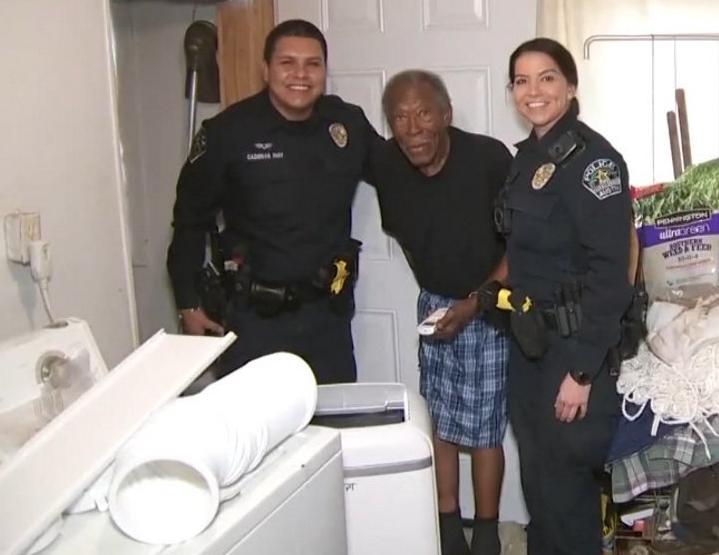 Officer Salazar helped the veteran by delivering a brand new electric heater. | Source: YouTube/KUVE
Moved by the officer's gesture, and holding back his tears, Hicks told KVUE:
"I've never had no one to do nothing for me. After my mother passed away and left me to take care of my two sisters … nobody never did nothing to help me."
Hicks explained that his old heater had burned a hole on the ground, but he didn't want to bother anyone. "You hate to ask anybody 'cause sometimes they'll frown on you, and I'm a true veteran. I won't ask. I won't ask," he said.
Police officers also returned to the vet's home to install an electric fireplace, and after the community heard the story, they have come forward to cover some of his other needs, like underwear, pants, and shirts to protect himself from the cold.
The Wind Therapy Freedom Riders biker group joined the effort by setting up a cleaning group to tidy up Hicks' messy porch and backyard. "Mr. Hicks has lived like this for years," said Luis Rodriguez, President of the biker group, "we can sure live like this a few hours to help him out."






"I thank the American people in the neighborhood for looking after me," said Hicks.
Meanwhile, in Florida, the Clara White Mission will build tiny homes for homeless veterans, as a way of making sure they have a safe place to rest after all they have done for the country.
Almost one million veterans live in poverty. It's the reason why a lot of them are homeless. A nonprofit organization in Florida called Clara White Mission is planning to roll out an enduring improvement.
In an interview with Action News Jax, the CEO of Clara White Mission Ju'Coby Pittman said, "Those men and women have protected us over the years. We owe them that, to give them a safe haven."
The organization currently wants to construct 10 to 20 tiny homes across the street from their headquarters in Jacksonville's LaVilla neighborhood. "It gives them a sense of community," board member Michelle Paul said.
Although the houses are modest, they still serve the purpose of giving the homeless a fair place to live.
Video: