Love is an inexplicable force of nature, and it brings people together. One couple proved that some bonds only get stronger with time. Read their beautiful story and discover the secret to a long-lasting union.






Shortlived marriages have become increasingly common, causing many people to lose hope in the institution altogether. However, there are still shining examples of true love in the world.
An Ohio duo is living proof that soulmates exist. They stayed together for a lifetime and revealed a surprising truth about their relationship — they have never had a single quarrel. So the question remains, how did they do it?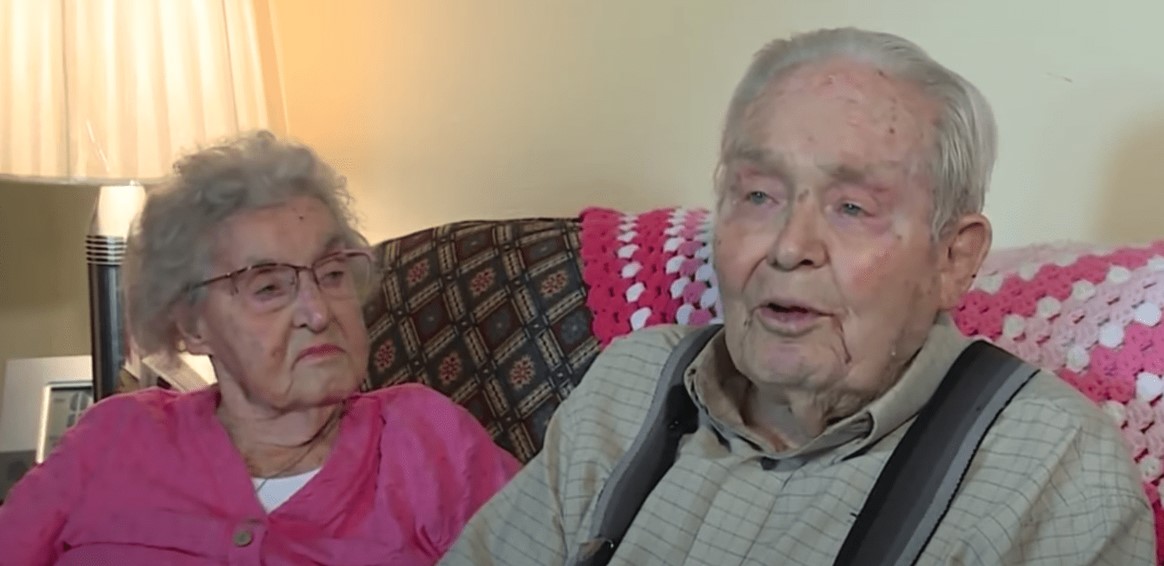 Hubert and June Malicote. | Source: youtube.com/WLWT
FRIENDSHIP TURNED INTO LOVE
Hubert and June Malicote said their vows when they were 20 and never regretted their decision. They met in church, and a friendship quickly blossomed into something more.
While many happy couples swear by date nights, Hubert and June were different.






The older gentleman recalled the first moment he saw June: "We went in, and they were all standing. Right in front of us was a pew full of young girls, and [June] looked around and smiled."
The first years of their marriage were not easy. Hubert served in World War II for two years, and when he finally returned home, his wife was eagerly waiting at the train station.
THROUGH THICK AND THIN
June battled health issues as she got older, and her husband stood by her side amid numerous strokes and communication struggles.
The couple's routine also didn't change, and Hubert still ensured they spent as much time together as possible. The duo sits down for dinner and watches old western movies every evening.
GROWING TOGETHER
Before bed, they have another essential habit — always sharing a sweet kiss to keep the romance alive. Their daughter, Jo, said:
"I put Mom in her wheelchair next to where Dad is sitting and they hold hands and say goodnight to each other. Then in the morning, they are so happy to see each other. They greet each other with huge smiles."






Hubert revealed that he couldn't imagine living his life without June. They endured many highs and lows together, including the Great Depression, and grew stronger because of it.
THEY ARE A TEAM
Throughout their 80 years together, they watched their family grow from just the two of them to an extensive and happy brood. Hubert and June have three kids, seven grandchildren, and 11 great-grandchildren.
Speaking about his connection with June, the joyful husband added:
"It's kind of like if we aren't together, the team is broken."
While many happy couples swear by date nights, Hubert and June were different. The golden duo didn't prioritize going for dinner at fancy restaurants or making time to go on other romantic outings.
Instead, they focused on enjoying being around each other. After living through tough times, they learned to make do with whatever they had and found a beautiful way to live a simple but remarkable life. Hubert said:
"We've never really gone out much. When the kids were younger we were happy sitting around the table sharing stories about our day. We've had a wonderful life."
TURNING 100
The two lovebirds will reach a significant milestone together in 2022, with June turning 100 on July 13 and Hubert reaching the century mark shortly after on July 23.
They planned to have an intimate family birthday bash in their backyard. Staying true to their faith, the special day will include a church service. Daughter Jo added:
"We will just worship God and thank him for his many blessings that he has bestowed upon this family for a century."
THE SECRET TO A HEALTHY MARRIAGE
Jo was delighted to confirm her parents' unbelievable claim — that they hadn't fought during their marriage. June adamantly stated: "We've never had a quarrel. We've never had one quarrel."
The proud husband noted that they didn't have a problem-free life but always endeavored to protect each other. He said: "We would never do anything to hurt each other."
Hubert also shared their secret for a long-lasting marriage, which was practical advice. He learned early on that de-escalating conflict was necessary, and they had a clever way to do it. He explained:
"If there's controversy, you might have to walk away for a couple of minutes. Then you come back in and change the subject or you work it out."
TILL DEATH DO THEY PART
The husband was happy to share his beautiful love story and was incredibly proud of their commitment. He noted that when they promised "til death do us part" as 20-year-olds, they meant it.
While true love often seems out of reach, June and Hubert serve as an inspiration and reminder that with hard work and dedication, forever love stories are possible. What do you think about their story?
Video: