'The Carol Burnett Show' Season 8, Episode 25 features Carol as a lounge singer. The audience claps for Carol as she stands on stage in a long white dress with oversized poofy sleeves and a long silky bottom.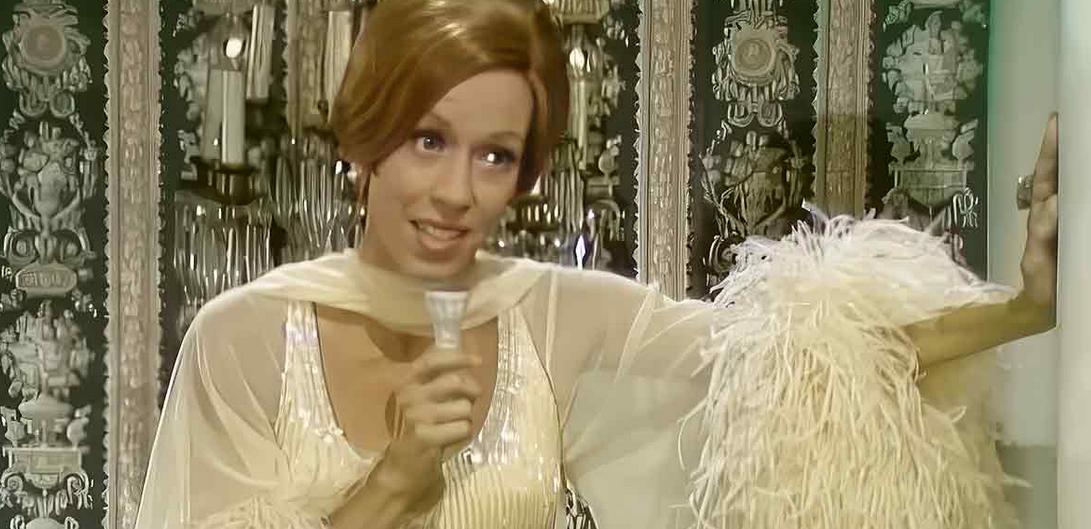 She bows and waves and then says, "Yes, yes, I know." Then, she says her last song is dedicated to her two good friends, and it shows Harvey Korman with a woman he is dating, played by Vicki Lawrence.






Carol says, "They say that all the world loves a lover. Well, I want you all to know that these two people are very much in love." She walks to them and says they will be married soon with a disgusted look.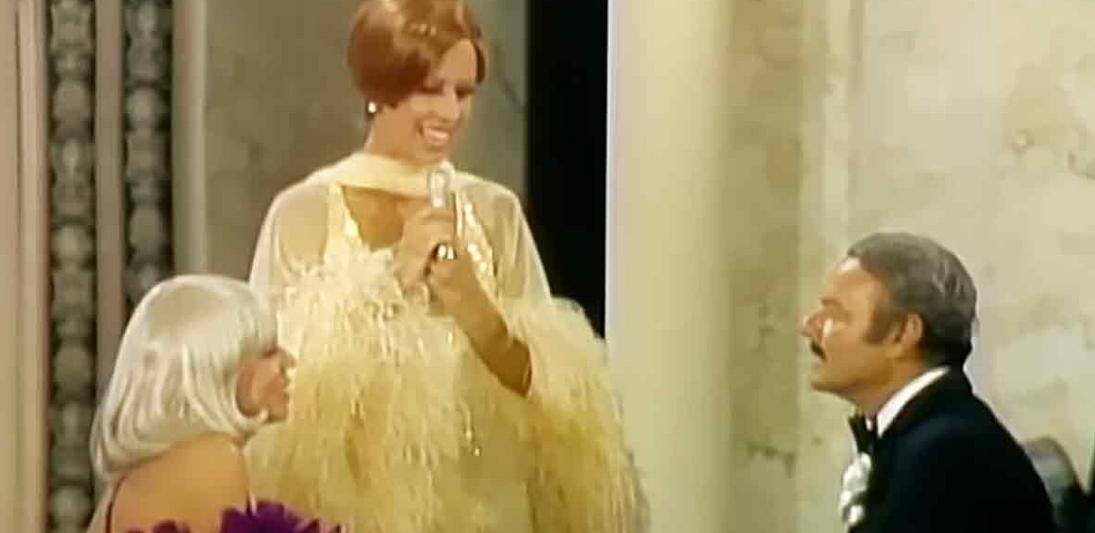 Carol says she feels responsible because she introduced them, and she looks at Harvey seductively and says, "You're so welcome, Jack." She intently looks at Harvey and starts singing, 'Just a Gigolo.'
Harvey spits out his drink! Carol sits on the table behind him and tells the crowd between singing that she was once in love with a man like that and she was a fool. But she couldn't resist that smile of his, that Roman nose of his, and the tattoo on the back of his hand. Harvey smiles with his back turned to her, then looks concerned.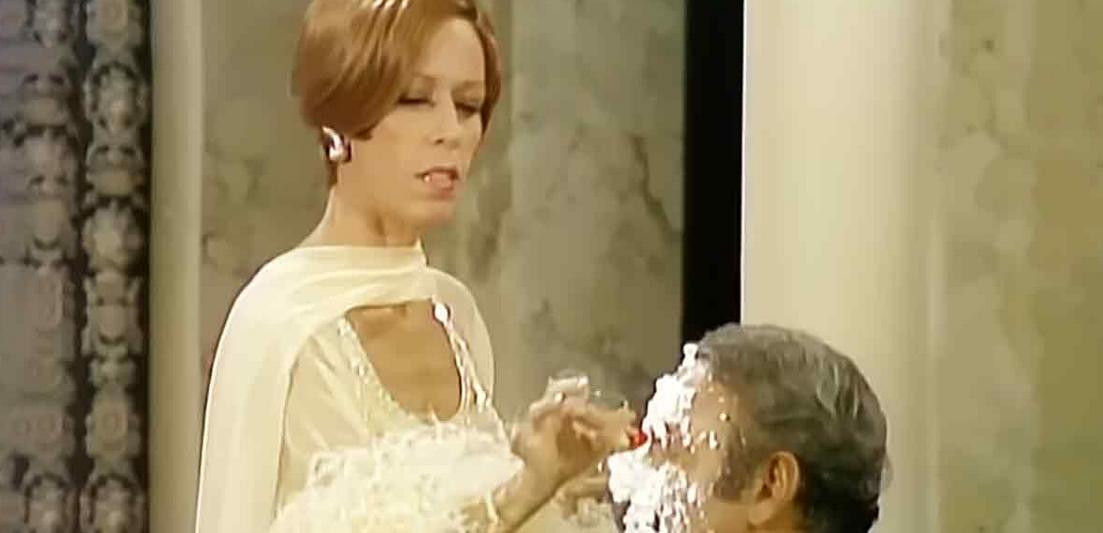 His girlfriend looks confused, and Carol says he had told her it was over by taking the ring he gave her, which glows in the dark. The girlfriend looks at his hand and gets mad at him.






Carol says Harvey told her he left for an older woman, and the girlfriend gets more angry. Carol continues to sing, Harvey's girlfriend pies him in the face, and Carol puts a cherry on his nose to finish.
Video: