A 3-year-old boy wowed baseball fans this week when he belted out the national anthem at a minor league baseball game in Auburn, New York, WTVH reports.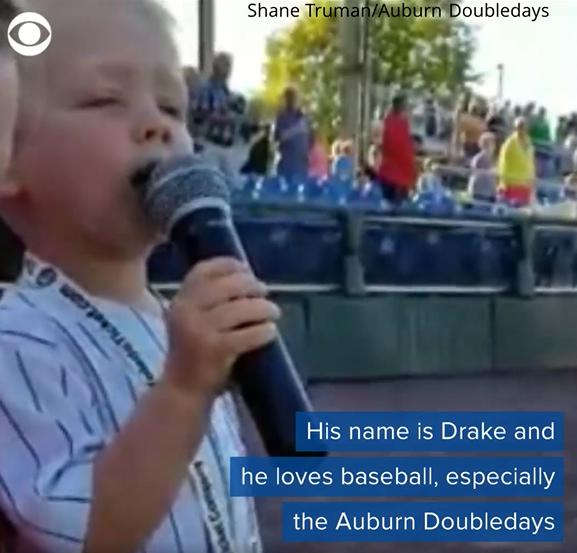 The toddler, named Drake, loves baseball — especially the Auburn Doubledays. The minor league team asked Drake at the last minute if he'd sing the national anthem at Wednesday's game, and he did not hesitate to grab the mic.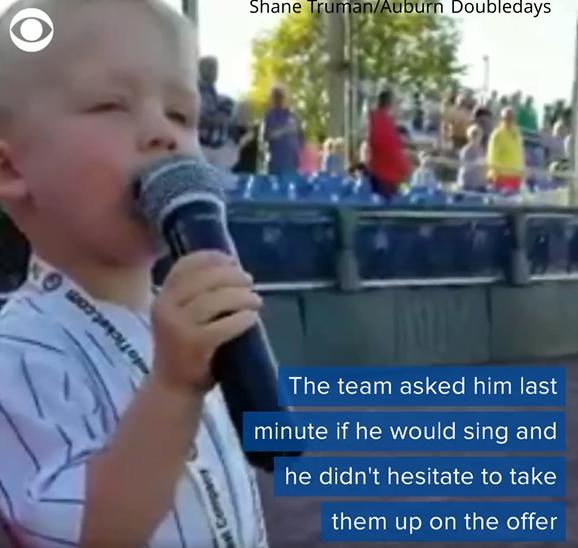 Drake knew every word to the Star Spangled Banner, and he was not afraid to show it. He stood on the field and sang to the stadium of people. He impressed the crowd and may even go back to the ballpark to sing again.
Drake's mom hopes he will perform at the July 29 game, for a fundraiser to raise money for hip dysphasia. Drake's baby sister has the condition, so that game will be even more special to him.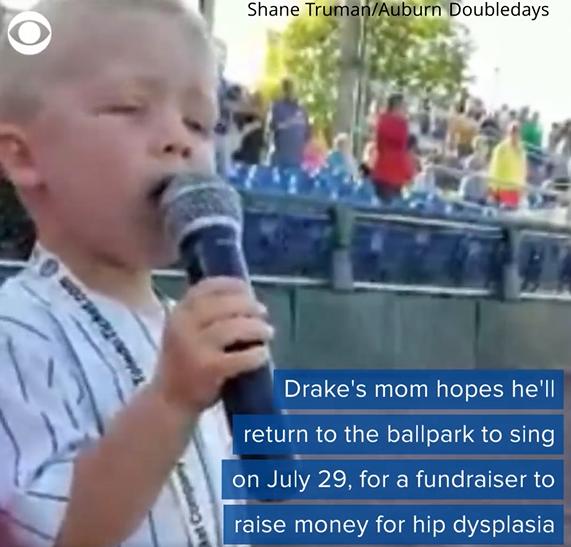 The Doubledays ended up losing to the Lowell Spinners, but Drake won the hearts of everyone in the stands.
Video: